The MILEPOST©: Legendary Alaska trip planner and Alaska travel guide to the highways, roads, ferries, lodgings, recreation, sightseeing attractions and services along the Alaska Highway to and within Alaska, including Alberta, British Columbia, Northwest Territories and the Yukon.
---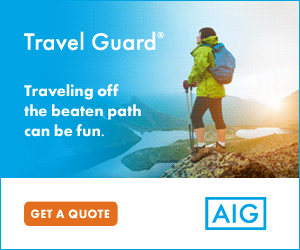 ---
---
---
---
Travel Information
Travel preparation is important. However one of the key elements to an enjoyable travel experience is to be prepared before departure. Due to ever changing airline security measures and changing FAA policies and procedures, below we have provided links to the critical websites for up to date information.
Find the latest from the FAA at www.FAA.gov.
Check www.tsa.gov for the most up to date information to get you through security quickly.
Before traveling to foreign countries, find out if there are any safety or weather advisories for which to be prepared. The following links will take you to the appropriate web site for more information.